Arsenal defender Oleksandr Zinchenko has backed 'amazing' Eddie Nketiah to fill the void left by injured Gabriel Jesus.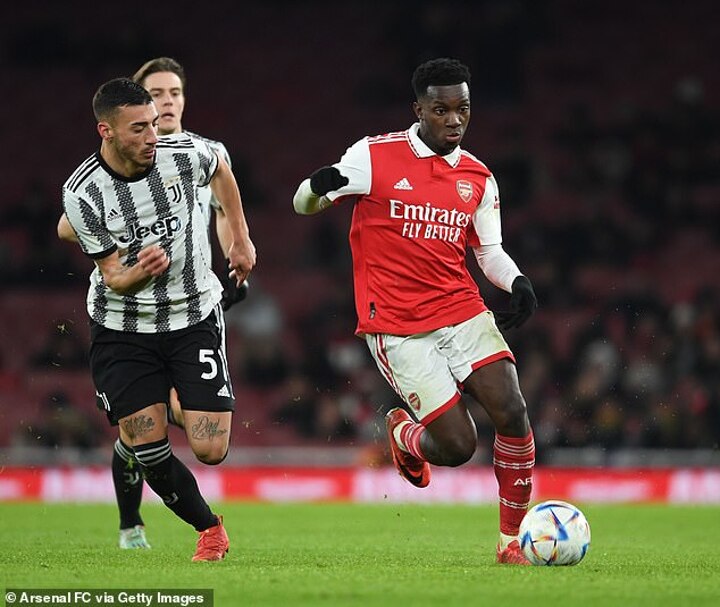 Gunners legend Paul Merson said he feared for Arsenal's Premier League title prospects if they're forced to rely on Nketiah while Jesus is out injured.
While Mikel Arteta's side can move eight points clear of Manchester City at the top of the table if they beat West Ham on Boxing Day, Merson thinks they'll struggle to even make the top four without properly replacing the Brazilian.
But Zinchenko said his team-mates had every confidence in the 23-year-old.
'I have no doubts that Nketiah is going to do his job amazingly and everyone trusts him,' the Ukraine international told Arsenal's official website.
'We have such a great group of people. We have this feeling of togetherness. As a team, we need to stick together.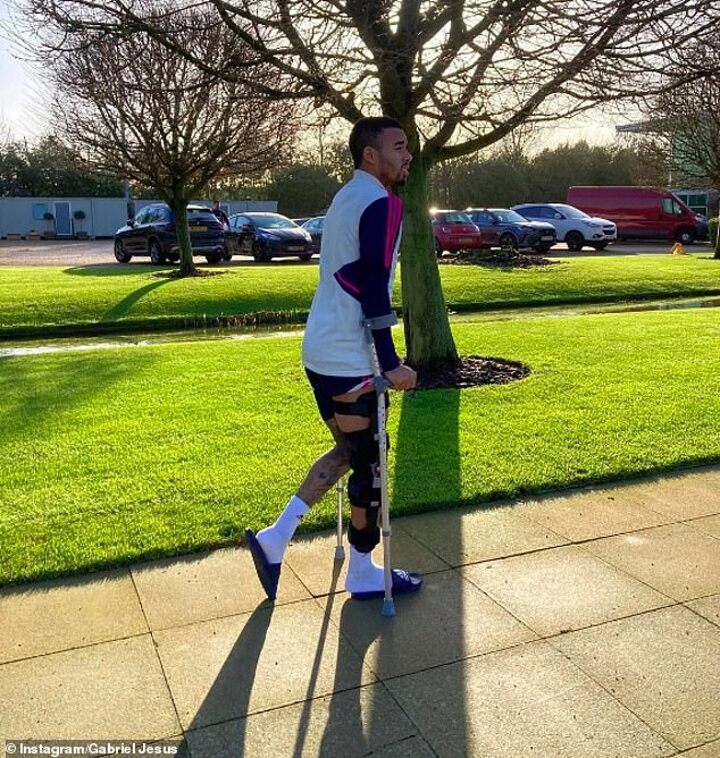 'He [Jesus] is one of the leaders in our team. He's a true warrior. I have no doubts he'll be back much stronger than before, knowing him personally and knowing his character.'
Arteta has acknowledged the club would have to be 'active' in the January window.
The Gunners are in talks with Shakhtar Donetsk over 21-year-old forward Mykhaylo Mudryk but the Ukrainian club are reluctant to sell.